Tabuk

Restaurants & Places

Explore city of Tabuk with a complete list of all the most popular and exciting restaurants, cafes, hotels, bakeries and places to eat. Start you search here with sufrati.com and find menus, photos and more.....
Suggested Breakfast Places
10 months ago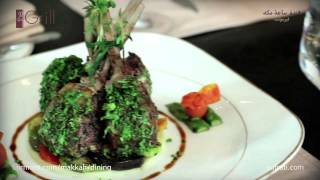 Sufrati Restaurant Videos
Sufrati explores the first à la carte fine-dining establishment at any hotel in Makkah, The Grill, at the famous Fairmont Makkah Royal Clock Tower Hotel, offering the very finest cuts of beef that are perfectly cooked and stylishly served. Experience the royalty, luxury and quality, in the very heart at Makkah Al-Mukarramah: The Grill. Let's enjoy... Let's eat...
Read More
November 17th, 2014
Famous actors, renowned poets, celebrated writers, against a beautiful backdrop of the coastal landscape, including stunning photos of majestic ruins, all line the walls of the cavernous venue.Comfortable couches everywhere, smiling waiters at your service, Fayrooz playing in the background, providing the perfect theme music to your Mediterranean adventure, Semsom does a remarkable job of providing a dining experience that it is hospitable just a..
Read More
Featured Restaurants