Tabuk

Restaurants & Places

Explore city of Tabuk with a complete list of all the most popular and exciting restaurants, cafes, hotels, bakeries and places to eat. Start you search here with sufrati.com and find menus, photos and more.....
Suggested Breakfast Places
3 months ago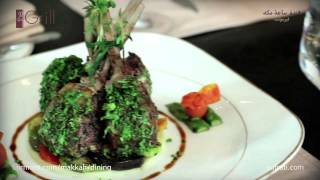 Sufrati Restaurant Videos
Sufrati explores the first à la carte fine-dining establishment at any hotel in Makkah, The Grill, at the famous Fairmont Makkah Royal Clock Tower Hotel, offering the very finest cuts of beef that are perfectly cooked and stylishly served. Experience the royalty, luxury and quality, in the very heart at Makkah Al-Mukarramah: The Grill. Let's enjoy... Let's eat...
Read More
April 7th, 2014
Preheat a Panini grill according to the manufacturer's instruction Butterfly the chicken breasts for a faster grilling In a pan or in your panini press, grill the chicken breast flattened 1 minute and 30 seconds for each side, seasoned with salt and pepper according to your liking Meanwhile cut your foccacia bread into halves horizontally Spread the Caesar dressing on one half for each Panini Add the shr..
Read More