Suggested Breakfast Places
4 years ago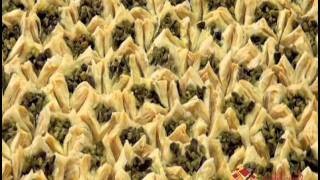 Sufrati Restaurant Videos
When it comes to authentic and top quality middl Eastern desserts and sweets. Al Nabulsi sweets is one of sufrati.com's favorite places offering a wide range of all the classic baklavas and Kunafa's. Their freshly made sweets arrive from their bakery every day and will keep you coming back for more....
Read More
September 22nd, 2013
Riyadh Dining Guide
November 23rd, 2014
Put the avocados in a food processor and blend until smooth (or simply mash with a fork). Stir in the onion , chili , and cream and season with the lime juice, salt and pepper. Set aside while you prepare and cook the calamari. Put the flour and Cajun seasoning in a large freezer bag along with a little salt and pepper. Mix well. Add the squid to the bag and shake well to coat all the squid in the flour mixture. Heat 1 cm (0.5 inch) oil i..
Read More