Qassim

Restaurants & Places

Explore city of Qasseem with a complete list of all the most popular and exciting restaurants, cafes, hotels, bakeries and places to eat. Start you search here with sufrati.com and find menus, photos and more.....
Suggested Breakfast Places
3 years ago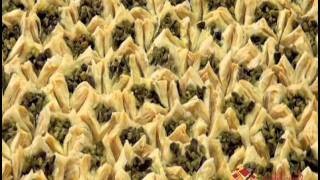 Sufrati Restaurant Videos
When it comes to authentic and top quality middl Eastern desserts and sweets. Al Nabulsi sweets is one of sufrati.com's favorite places offering a wide range of all the classic baklavas and Kunafa's. Their freshly made sweets arrive from their bakery every day and will keep you coming back for more....
Read More
March 3rd, 2014
Heat ¼ cup olive oil in afrying pan. Put the potatoes, onions, salt, and pepper in the pan and cook over medium-to-low heat until the potatoes are soft but not brown. Stir to prevent them from sticking. Drain the potato mixture. Pour the eggs over the potatoes.Let it stand for 5 minutes. Wipe out the frying pan. Heat the 2 tablespoons of olive oil. Add the egg-potato mixture. Cook on medium-to-low heat until the bo..
Read More