Suggested Breakfast Places
4 years ago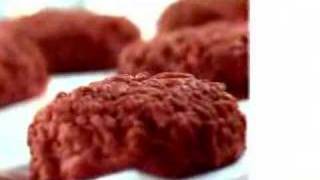 Sufrati Restaurant Videos
The One and only Tripple Prime Burger is oune of our favorites. Carefully made to ensure the best quality and most delicious flavor. Ruby Tuesday is a great place to enjoy a great burger. Watch the video clip and tell us otherwise....
Read More
September 22nd, 2013
Riyadh Dining Guide
May 12th, 2014
Method: How to make Brazilian Potato Salad Scrub the sweet potatoes and cut off the ends. Place in a large saucepan and cover with water. Sprinkle with 1 tablespoon salt and cover. Bring to a gentle boil and boil for 20 to 30 minutes or until tender. Drain and let stand until the sweet potatoesn Peel the sweet potatoes and cut into cubes in a bowl. Add the black beans, onion and cilantro and toss to mix. Whisk the mayonnaise, olive o..
Read More