Suggested Breakfast Places
4 years ago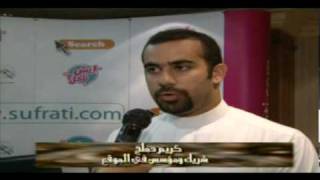 Sufrati Restaurant Videos
February 23rd, 2014
This international restaurant serves a kaleidoscopic variety of all kinds of regional and international cuisines, showcasing Oriental as well as Western flavors. In a sleek, well-designed and creative modern atmosphere, with décor exuding an ambience of sophistication while taking into consideration the cultural preferences of diners from all over the world, Al Ruwad provides an unprecedented addition to the restaurant scene in the Holy Ci..
Read More
Featured Restaurants
May 12th, 2014
Method: How to make Brazilian Potato Salad Scrub the sweet potatoes and cut off the ends. Place in a large saucepan and cover with water. Sprinkle with 1 tablespoon salt and cover. Bring to a gentle boil and boil for 20 to 30 minutes or until tender. Drain and let stand until the sweet potatoesn Peel the sweet potatoes and cut into cubes in a bowl. Add the black beans, onion and cilantro and toss to mix. Whisk the mayonnaise, olive o..
Read More