Dhahran

Restaurants & Places

Explore city of Dhahran with a complete list of all the most popular and exciting restaurants, cafes, hotels, bakeries and places to eat. Start you search here with sufrati.com and find menus, photos and more.....
Suggested Breakfast Places
3 months ago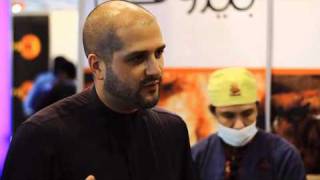 Sufrati Restaurant Videos
Chicken is Saudi Arabia's most loved food. Jeddah especially is the original home of the two biggest chains that we all grew up with. Now in today's cosmopolitan city culture new places have sprung up and once again sufrati.com explores another hidden secret that is quickly getting more and more popular because of its distinct flavors and great service. Peruvi is Peruvian chicken in Jeddah....
Read More
November 25th, 2013
Lebanon is known for many things, beautiful culture, beautiful coastline and most certainly a beautiful cuisine...
Read More
Jeddah Dining Guide
November 25th, 2013
Mix the rice,tomato,parsley,salt ,cinnamon,cumin,lemon juice and 3/4 olive oil together and the flavors to combine for 15 mn. Spread the wine leaves on a preparation surface and drop a hazelnut size of the mixture in the center and start to roll like a spring roll. nIn a deep and wide pot add the rest of olive oil then arrange first,in thick slice potatos,tomatoes and onoions the start to arrange the nicely the vine leaves ,building them in a ci..
Read More