Suggested Breakfast Places
9 months ago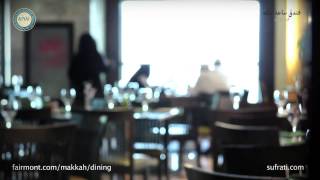 Sufrati Restaurant Videos
Sufrati explores one of the places where you will find the highest-quality, freshest food, superior casual contemporary ambience, and dazzling views at Makkah, it's the flagship restaurant at the renowned Makkah Clock Royal Tower, A Fairmont hotel, it's Atyaf. Atyaf offers an international menu with a delicious meeting point of cuisines from the Middle East, Asia, North Africa. Let's enjoy... Let's eat .....
Read More
September 23rd, 2014
Dealers in the northern part of the city told Arab News that certain species of fish were being sold at varying prices. The prices of Hamour, Kanat and sardines had increased by 65, 40 and 30 percent respectively, they said. "The fish market has fewer customers owing to the high prices compared to the sales records of corresponding months of previous years," a dealer said, adding that the rates vary from one place to another. A fish s..
Read More
News & Events
May 12th, 2014
Method: How to make Brazilian Potato Salad Scrub the sweet potatoes and cut off the ends. Place in a large saucepan and cover with water. Sprinkle with 1 tablespoon salt and cover. Bring to a gentle boil and boil for 20 to 30 minutes or until tender. Drain and let stand until the sweet potatoesn Peel the sweet potatoes and cut into cubes in a bowl. Add the black beans, onion and cilantro and toss to mix. Whisk the mayonnaise, olive o..
Read More