Newly

Added in Saudi Arabia
Suggested Breakfast Places
3 years ago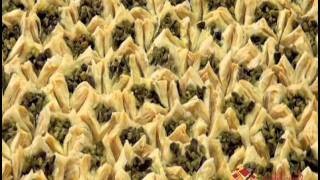 Sufrati Restaurant Videos
When it comes to authentic and top quality middl Eastern desserts and sweets. Al Nabulsi sweets is one of sufrati.com's favorite places offering a wide range of all the classic baklavas and Kunafa's. Their freshly made sweets arrive from their bakery every day and will keep you coming back for more....
Read More
November 25th, 2013
Lebanon is known for many things, beautiful culture, beautiful coastline and most certainly a beautiful cuisine...
Read More
Jeddah Dining Guide
November 25th, 2013
Mix the rice,tomato,parsley,salt ,cinnamon,cumin,lemon juice and 3/4 olive oil together and the flavors to combine for 15 mn. Spread the wine leaves on a preparation surface and drop a hazelnut size of the mixture in the center and start to roll like a spring roll. nIn a deep and wide pot add the rest of olive oil then arrange first,in thick slice potatos,tomatoes and onoions the start to arrange the nicely the vine leaves ,building them in a ci..
Read More
Recipes