Newly

Added in Saudi Arabia
Suggested Breakfast Places
6 months ago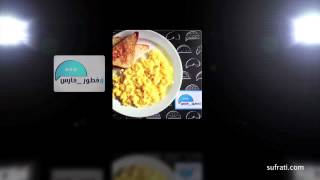 Sufrati Restaurant Videos
Sufrati meets F6or FarisnFrom a hashtag on twitter to one of the most popular breakfast places in Tahlia Street, Jeddah... #F6or_Faris a restaurant where you can enjoy breakfast with your friends and family. Sufrati explores one of the most successful stories and meets Faris Al Turki, a young Saudi businessman, the owner of F6or Faris. Let's enjoy.. Let's eat!...
Read More
November 17th, 2014
Famous actors, renowned poets, celebrated writers, against a beautiful backdrop of the coastal landscape, including stunning photos of majestic ruins, all line the walls of the cavernous venue.Comfortable couches everywhere, smiling waiters at your service, Fayrooz playing in the background, providing the perfect theme music to your Mediterranean adventure, Semsom does a remarkable job of providing a dining experience that it is hospitable just a..
Read More
Featured Restaurants
November 23rd, 2014
Put the avocados in a food processor and blend until smooth (or simply mash with a fork). Stir in the onion , chili , and cream and season with the lime juice, salt and pepper. Set aside while you prepare and cook the calamari. Put the flour and Cajun seasoning in a large freezer bag along with a little salt and pepper. Mix well. Add the squid to the bag and shake well to coat all the squid in the flour mixture. Heat 1 cm (0.5 inch) oil i..
Read More
Recipes